The brief for this project was to design and animate an informational graphic for a cause that we are passionate about.
After doing some research in a previous class on the dangers of climate change to wildlife, I learned how crucial it is that people know who is affected. At times people might look at climate change and not realize that it impacts them as much as wildlife. To send this message I designed an infographic that reflects on diverse creatures from all around the world as well as the people who populate it.
Using the software adobe illustrator, I used vector based graphics and typography to create a very simple and illustrative style to the composition. It's intended to convey a very complex subject to a variety of audiences using simple graphics that are recognizable for people of all ages.The info graphic is formatted to be used and distributed on social media.
Albert - The Creative Energy Project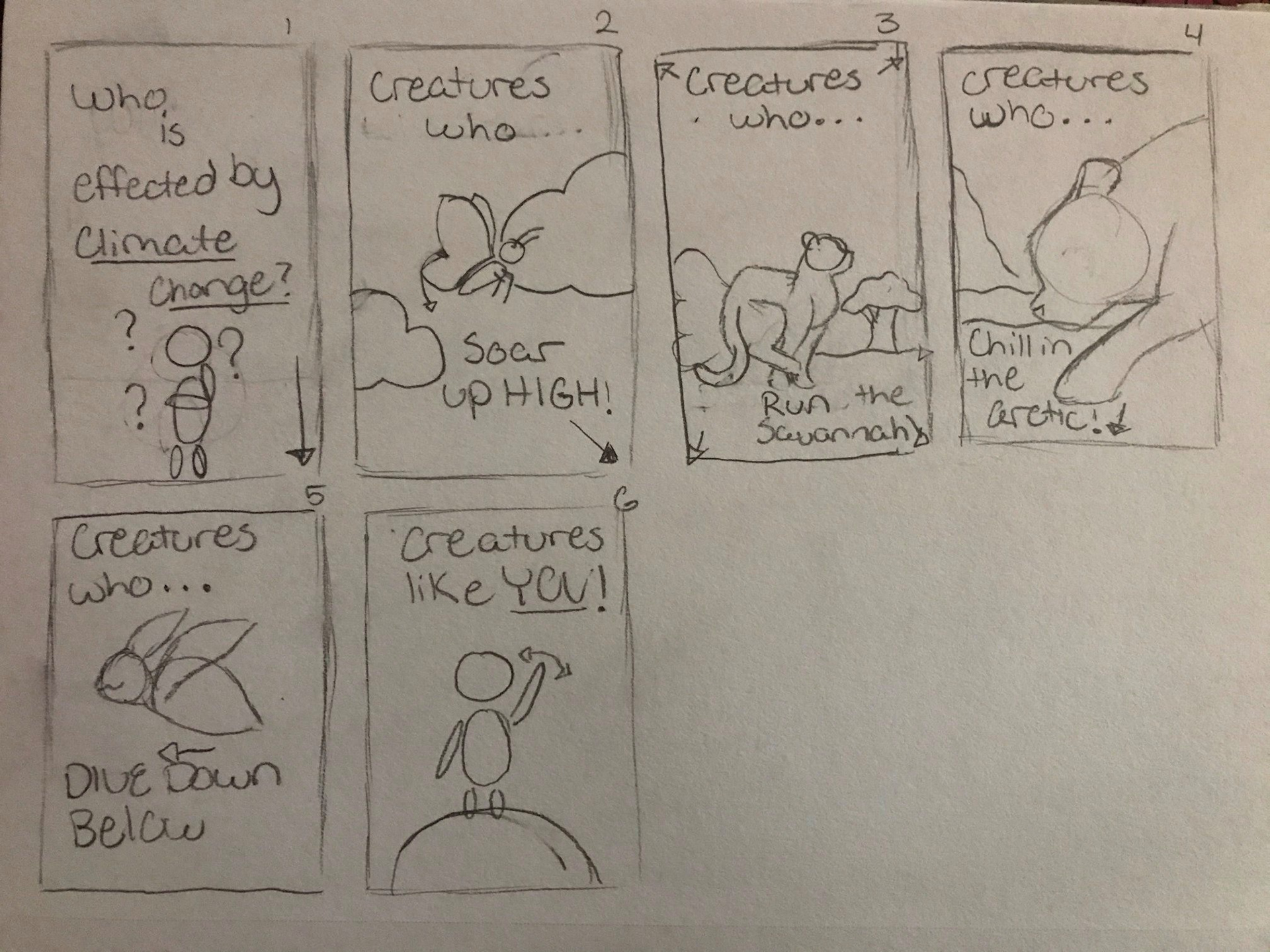 INITIAL DESIGN BOARD/STYLE FRAMES